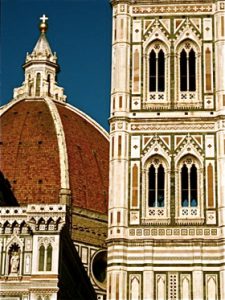 Tuscany is a region of central Italy located between the Apennines and the Tyrrhenian Sea. The region was the heart of the Etruscan civilization from the 9th century BCE to their assimilation by the Romans six centuries later. The Etruscans sparked the centuries-old tradition of pottery making in the Tuscan region. Beautiful terra cotta clay sculptures, ornaments, and everyday items of utility from this civilization can still be seen in major museums in Europe and North America.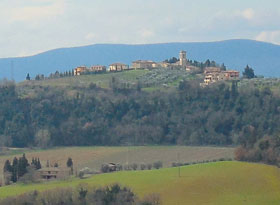 It would be imprudent to speak of Tuscany without mentioning the other treasures that it bestowed upon civilizations. It gave birth to the Renaissance with all of its artists and philosophers from Masaccio, Piero Della Francesca, and Luca Della Robbia to Macchiavelli, Leonardo da Vinci, and Michelangelo. One must also speak of the world-famous cuisine and wines that originated here. These traditional qualities of art, food, and wine come together on the ceramic pieces we offer from this region.
Bonechi Imports works with six artisan groups across Tuscany, including four in Montelupo Fiorentino and two in the Chianti region. Montelupo Fiorentino is known as one of the centers of handmade, hand-painted ceramic production in Italy. The enormous diversity of styles that we have collected, from the beautiful traditional to the gloriously exuberant contemporary, reveals the ceramics tradition's richness throughout the region.