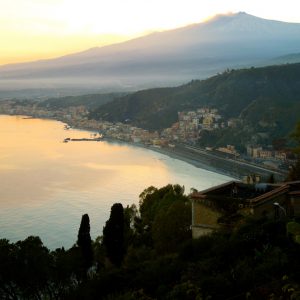 Sicily is the largest island in the Mediterranean. Located at its center is a necessary port of call to sea traders from east to west and north to south. A brief overview of Sicily's history shows the extent of its rich diversity.
Around 750 BCE, Sicily was colonized by the Phoenicians in the west and the Greeks in the island's remaining areas until the Romans assimilated the Greeks and defeated the Phoenicians. The Roman Empire fell during the 5th century CE. During the Middle Ages, Sicily was ruled by many different civilizations, such as the Vandals, Ostrogoths, Byzantines, and the Arabs, until the Normans conquered them.
In the 12th century, Roger II founded the Kingdom of Sicily. It was then ruled by a succession of kings and emperors such as the Svevian Frederick the Great, the Anjou of France, and the Bourbons of Spain. In 1861, Sicily was united with Italy under the newly formed Kingdom of Italy.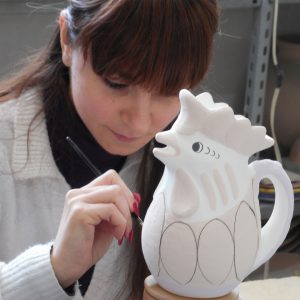 Each of these layers of civilizations is still so visible and vibrant. Everything one sees, touches, and experiences on the island make it a truly unique place. History is everywhere, from the Phoenician shrines of Mothia to the Greek temples of Selinunte and Agrigento to the Norman architecture of Cefalú and Monreale's cathedrals.
The history of the island can be seen in the faces of the Sicilian people. It is to be savored in the various exotic foods and superb wines. And of course, in the richness and colors of its ceramics.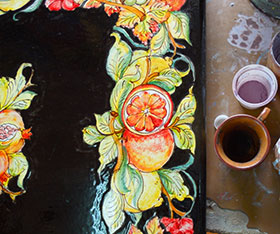 We buy from artisans in two areas of Sicily, Santo Stefano di Camastra on the north coast between Messina and Palermo, and Caltagirone, an ancient hill town in the center of the island. The variety of cultural influences is obvious in the construction of their ceramic architectural urns and tiles and complex figurines. The artisans paint the majolica dishes and vessels in brilliant colors, which at times have a charmingly contemporary feel to them.